Greece: It's Oh so quiet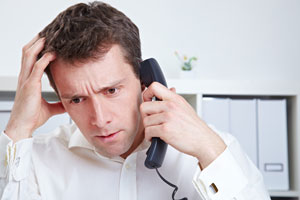 Finding your own secluded slice of paradise is easy in Kefalonia

Like this and want more details? Click here to download and save as a PDF.

The sky was azure. The sea was cobalt. And the island was green, with a white fringe, just at the edge. And from the deck of our boat, this was all we could see.

Finding a deserted cove in Kefalonia isn't hard. We'd buzzed just a few minutes down the east coast from Fiskardo, our boat bumping over the small waves, and anchored in a tucked-away bay.

Hiring a boat is the most glamorous way to explore the island but, even by road, it takes just minutes to leave crowds behind. In Kefalonia, finding your own special secluded spot is as easy as pie.
Sell: Perfect peace

The largest of the Ionian islands, Kefalonia's position just off the northwestern edge of mainland Greece keeps it lush and green, and its geology has kept it rugged and hilly – and quiet.

A devastating earthquake in 1953 destroyed most of the island's settlements, and four-fifths of the 125,000 inhabitants left. Today, the population is still only 35,000.Which means there's plenty of space.

There are a few busier resorts, such as Lassi and Skala, with lines of hotels and tavernas, but nowhere is huge or heaving, and nightlife tends to be of the over-by-midnight, family-friendly variety.

The island is pockmarked with tiny hamlets, perched in the mountains or set right by the sea. The fact things are spread out does mean car hire is almost imperative, unless clients really are set on not leaving their hotel.

This is not somewhere to come looking for ancient ruins, and it's not the most picturesque Greek island when it comes to buildings – the earthquake put paid to many historic structures and so the look tends to be modern and boxy – but the natural beauty more than makes up for it.

For a taste of what the island looked like before the earthquake, Fiskardo in the north was left standing and there are some beautiful Venetian-style buildings.

Kefalonia's selling point is its low-key, laid-back atmosphere. This is a place where doing not-very-much is an art form – there are bits and bobs of sightseeing to do, but mainly you're looking at long days of sunbathing, pottering about in a boat, or taking a short drive to a fishing village to sit outside a taverna eating seafood and drinking white wine.

If you're looking for simple, old-fashioned Greece, it's still going strong here.
Stay: Individual charm

Nowhere in Kefalonia feels really built up, but the closest thing to a traditional resort is Lassi in the south, just a five-minute drive from the airport. Hotels hug the shore, and a string of tavernas lines the other side of the coast road, giving clients a wide choice of restaurants and bars.

One of Kefalonia's most-established hotels, and a very popular option with UK visitors, is the 162-room White Rocks Hotel & Bungalows. The setting is superb, with a private beach, extensive grounds and beautiful sunset-facing views.

From the outside the hotel itself is no oil-painting – a rather brutal concrete structure with a main building and tiered blocks of the bungalows scattered around – but inside rooms are sleek, newly refurbished and sparklingly clean.

The pool area could be larger but the private beach and next-door public Makris Gialos beach relieve crowding. Many guests stay on a half-board basis, with large buffet breakfasts and dinners on offer, but the proximity to the restaurants of Lassi means bed and breakfast is just as convenient, giving clients the chance to try not only the local tavernas but also the hotel's own superb à la carte restaurant where the food is excellent.

The hotel's bars excel too, with high-quality hand-mixed cocktails available in two locations, the seafront bar in the main building and a clifftop bar set at the far end of the hotel grounds – a lovely intimate spot.

Right on the south coast, about half an hour's drive from the airport, the resort of Lourdas is smaller than Lassi and even more laid-back. It's home to the newest hotel on the island, F Zeen Retreat, which opened this summer.




The 27-room, adult-only boutique property is hidden away a stone's throw back from the beach and is a spot for complete relaxation. Snaking up the hill from the hotel's gates, rooms are decorated in natural tones and range from classic rooms to the terrace penthouse, which has a rooftop garden. The idyllic main pool area is surrounded by loungers and cabanas, and is adjacent to a terrace restaurant serving light bites.

An hour's drive from the airport at the very north of the island, the pretty fishing village of Fiskardo is one of the island's most picturesque spots, and also home to one of its most luxurious properties, Emelisse Hotel.

Tucked back from the road, surrounded by cypress and cedar trees and perched on a rocky outcrop, the 63 rooms and suites are dotted around the main building in butter-coloured two-storey stone villas.

Inside, chunky teak furniture surrounds modern four-poster beds, bathrooms are marble and toiletries are Korres. Hedged paths lead through extensive grounds, so guests can explore to find the tennis courts, chapel and main pool, which has a picture-perfect setting and is backed by the Votsalo restaurant, where simple delicious dishes made from local ingredients are served for lunch and dinner.

By the main hotel building, where large buffet breakfasts are served, there's a second, smaller pool – a good adult escape during the summer high season – and a courtyard pizza restaurant.

Facilities include a well-equipped gym, an Elemis spa, a pool table and lounge area, and it's just a short walk down the hill to the beach. Fiskardo is a 15-minute walk away, or the hotel's complimentary shuttle bus runs regularly in the day and evening.
See: Villages and vines

Kefalonia may not be jam-packed with ancient ruins, but there's still more than enough to see to keep clients who like exploring by hire car happy.

Finding little beaches to visit really just involves driving along the coast and picking a spot – though it's worth noting that although white, everything on this island is pebbly, so not one for sand-oholics. The white crescent of Myrtos beach is one of the most-photographed in Greece but, frankly, is better viewed from a distance: it's prettier from above and you can find quieter spots elsewhere.

Fiskardo and Assos in the north are definitely worth visiting. Here you'll find pretty, Venetian-style fishing villages where tavernas line the harbour and you can while away an afternoon watching the world go by. Our favourite taverna in Fiskardo was Tassia, where we feasted on seafood but luckily still had a spare corner left for the complimentary dessert.

Boats are available to hire at the far end of Fiskardo harbour from Fiskardo Boat Hire – prices range from €50-€100 per day plus fuel. All come with a sunshade and cool box, so pack swimming things and a picnic lunch and explore the coast – there's no nicer way to see Kefalonia.

The island's geology has left some interesting cave formations, with two open to the public, both just outside Sami and both easily visited in a morning. Walk through the cool of the 60m-deep Drogarati Cave to see hordes of stalactites and stalagmites, and then take a boat trip on the underground lake of the Melissani Cave.